About us
In 1993, Eric Elliott and Monte Ohrt saw that the emerging World Wide Web would indeed change the world. We knew that everyone would have an email address, every company would have a web site, and the Internet would become a part of everyday life. We saw this paradigm shift and jumped in with both feet.
Since then, we've done it all. From creating web sites for companies such as Sony and Fox, to designing and building one of the largest online retail stores in the world. We've designed, built and operated content management networks used by hundreds of college and University newspapers as well as school districts across the country. And, we've built some of the leading niche social networks on the Internet.
Fast-forward to 2007. Apple rocked the world with the launch of the iPhone. We saw the same monumental paradigm shift about to happen again. And when Apple released the Software Development Kit in 2008, we felt the same excitement that we did in 1993. Grataware was founded in late 2008 for the sole purpose of creating extraordinary applications for Apple's iPhone.
People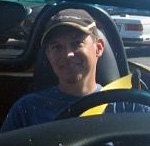 Eric Elliott
As a musician with a BS in Mechanical Engineering, I enjoy both the artistic and technical aspects of life. My passions include Macs, Porsches, Corvairs, Formula 1, and music. On the weekends, I can be found doing anything from working on my Corvair or going to the track to writing and recording music.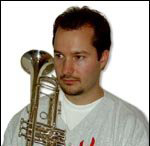 Monte Ohrt
I've had a passion for music and technology for as long as I can remember. Being a lifelong musician has helped define both my technical and creative sides of software development. The iPhone is the perfect platform: elegance and technology wrapped into a brilliant and portable device. The road ahead is going to be extraordinary!